Ornamental Fence Options
A good amount of customers are into the look of aluminum fencing but want the longevity and minimal upkeep of PVC/Vinyl fencing, so they opt for the ornamental vinyl fence styles because, from a distance, it's hard to tell what the material is made of.
This fence style offers six different styles – from staggered and straight to framed and even one specifically used for pools because it's created to meet pool codes.
30 different color variations are available for you to choose from, and for those looking for something different, 5 different wood styles are available. Heights range depending on style from 8′, 6′, 5′, or 4′ high.
Always crafted from 100% Pure Virgin Vinyl for structural integrity and Installed with routed posts – no exposed fasteners or brackets.
Many customers choose to go with Ornamental Vinyl Fences with Scalloped pointed caps because they like the look of the decreasing and increasing picket size.
Capital Fence & Construction proudly sells and installs Ornamental Vinyl Fences throughout Westchester County. Below are the options for you to choose from. If you need help selecting the best fence for your home or business, you can call (914) 572-4339 or email us with any questions you have!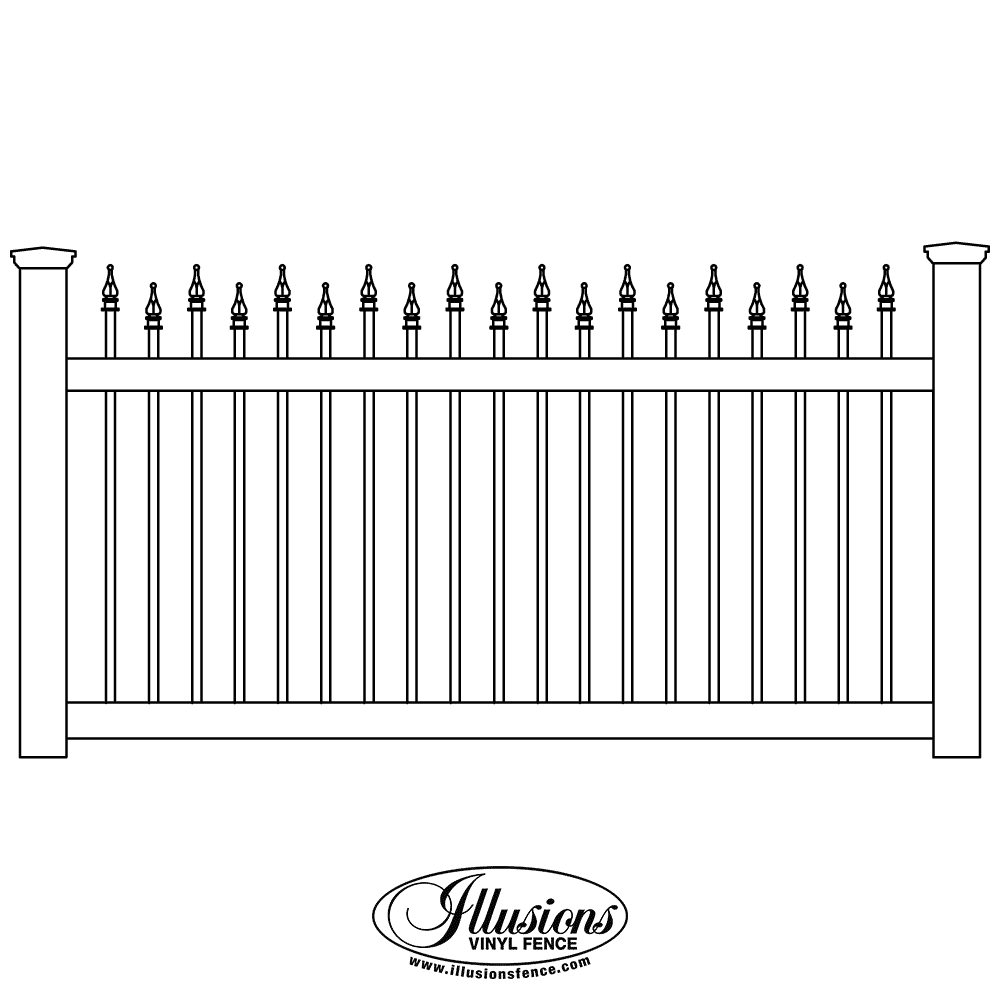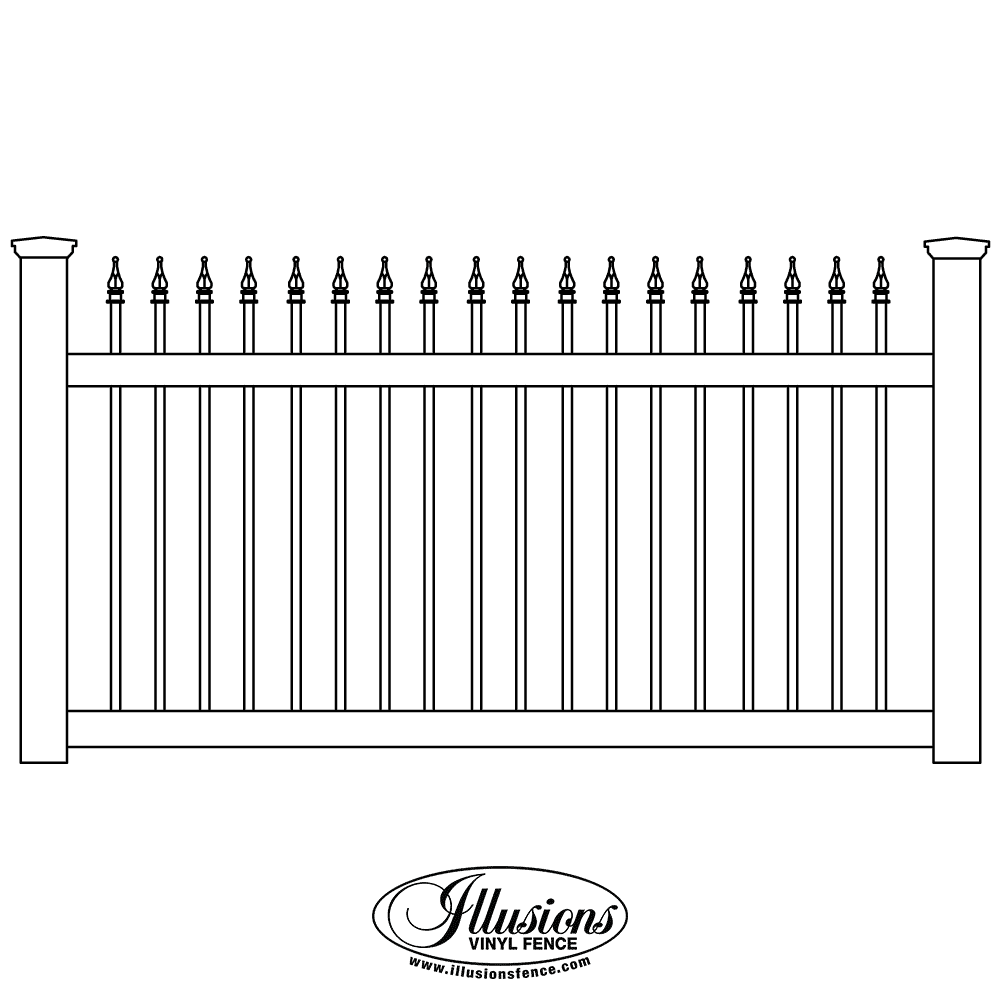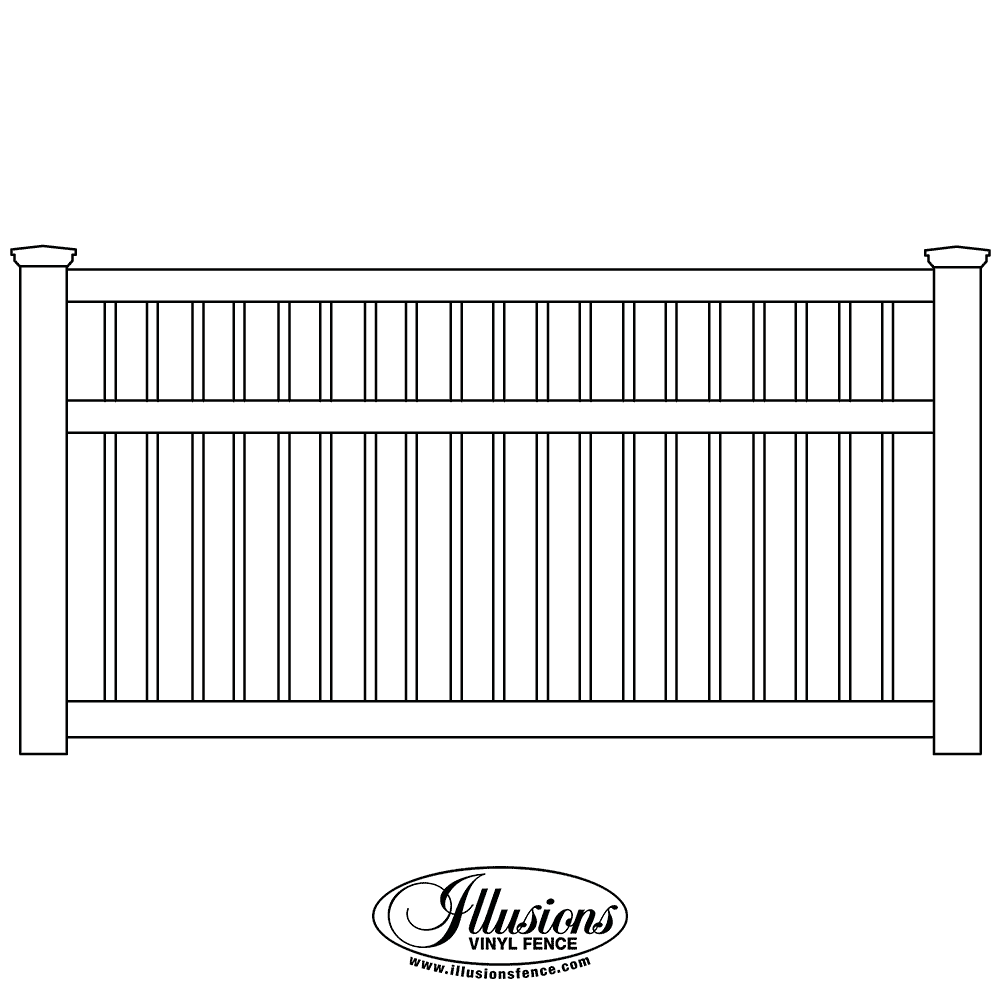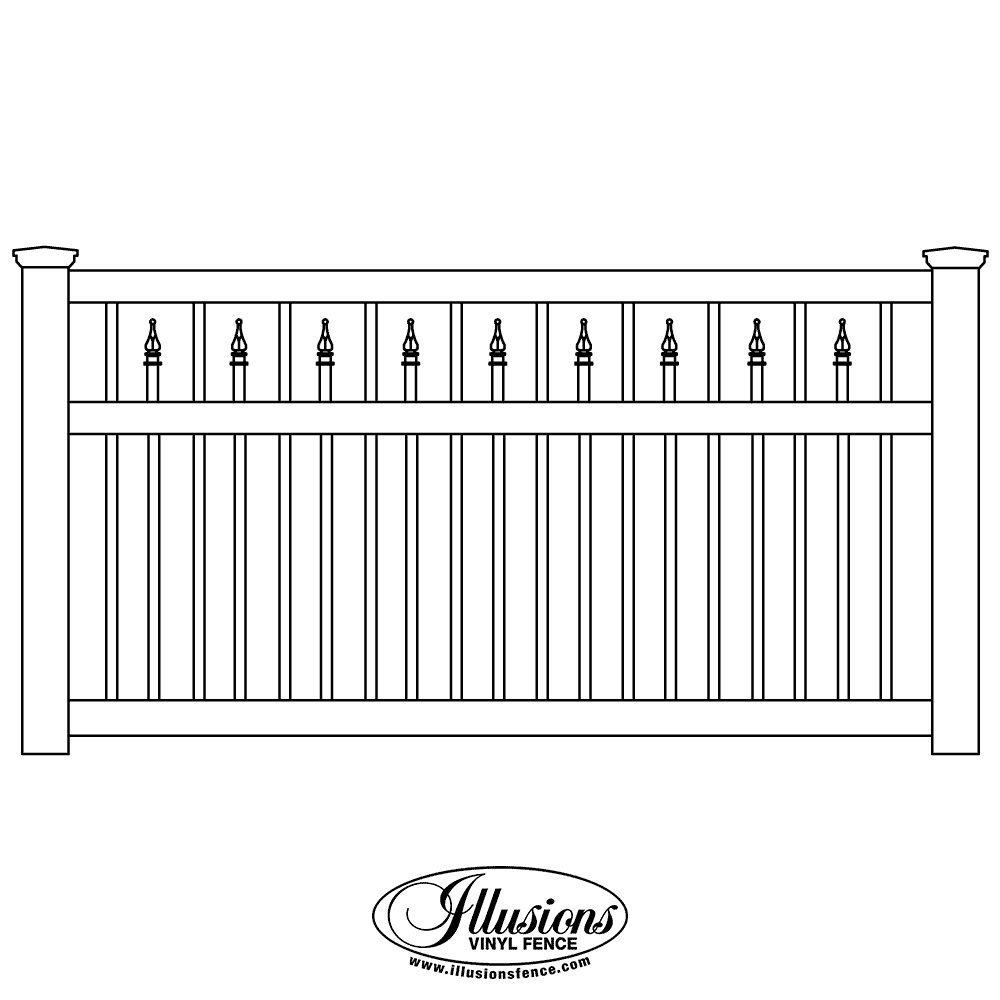 ORNAMENTAL STAGGERED FRAMED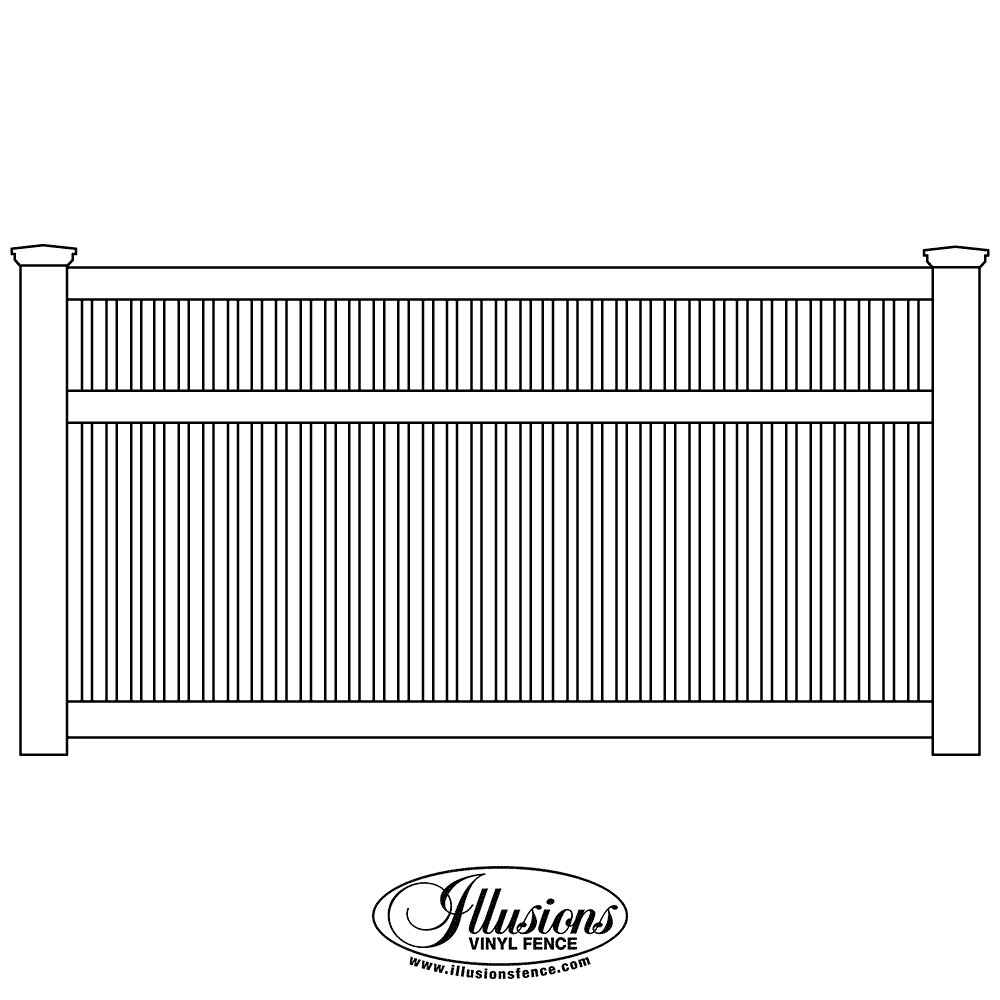 ORNAMENTAL FRAMED REDUCED SPACE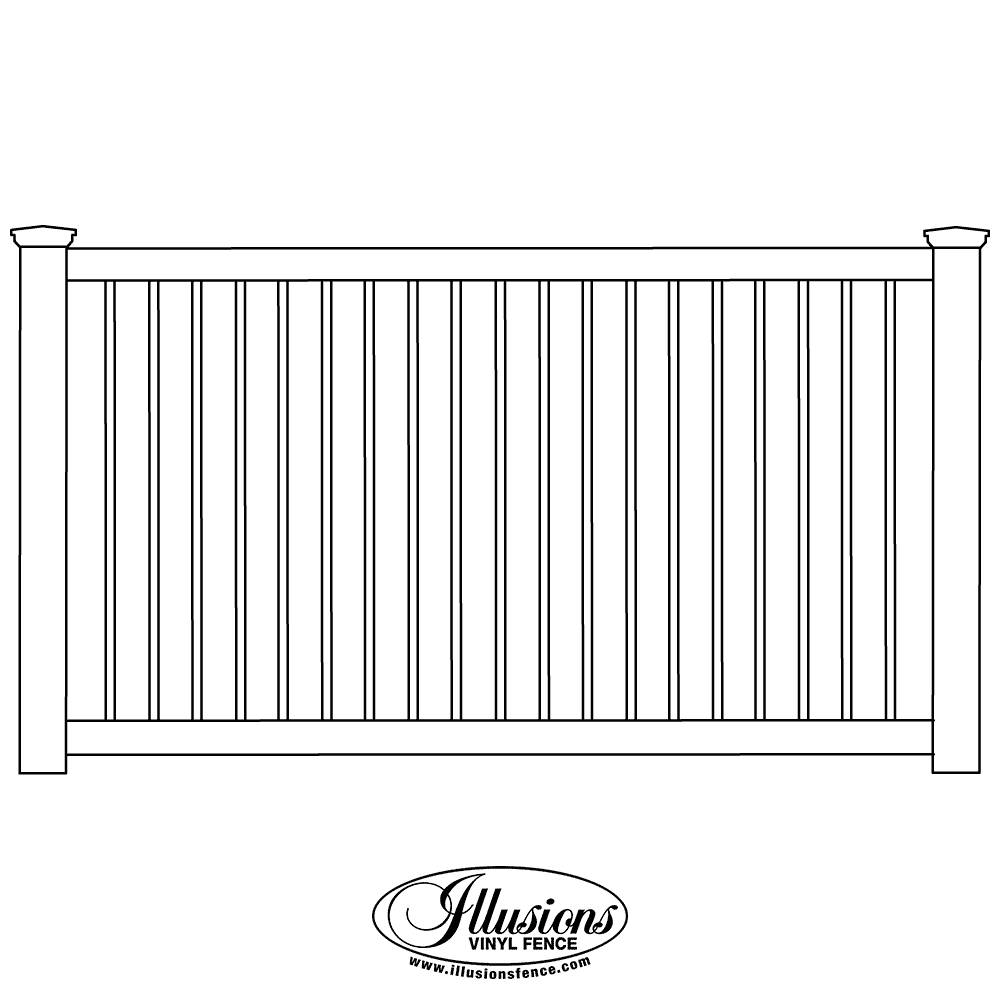 ORNAMENTAL FRAMED POOL CODE STYLE
Options for Woodgrain Vinyl Fence

Popular Colors For Vinyl Fences

Check out our previous work